Contribute To Unbound Media
Unbound Media is a community of media and publishing experts designed to inform and inspire digital professionals. We help maximize the return on your digital investment by keeping you up to date on what is working online.
You are invited to become part of this community by contributing your ideas, experiences and inspiration.
What Do You Get Out of It?
A little recognition, great learning and hopefully a bit of fun! You have an opportunity to spread your wisdom while raising your personal and brand profile. Each contributor has a custom page that includes a headshot, a bio and links to your social media accounts which you can use to promote your services or magazines.
We also have a budget for paid writing that we allocate on a monthly basis.
How Do You Get Started?
Sign up for an Unbound Media account by clicking the button below or the link at the top right corner of the screen. Once you have registered, click on the 'My Account' link and then click the 'Request To Contribute' link in the left column. Once your request has been reviewed and approved, you can submit articles under your account.
How Often Do YOU Need To Contribute?
There is no set schedule for contributions - unless you want one! You can contribute at your own pace and we will provide a list of topics to help get you started.
Do YOU Need TO Do YOUR Own Writing?
You can do your own writing, or we can include you in our 'Insider Interview' series. For the interviews, we will send you a list of questions that you can answer in your own time. You also have the option to take part in a recorded video interview.
Share this page:


Join these feature contributors

Kim Machado
Digital Media Consultant, KMAC Interactive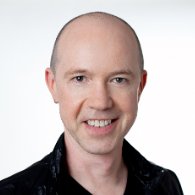 Doug Wallace
Chief Content Officer, The Kit

Shane Schick
Technology Writer