Advertising campaigns have come a long way from the booze-induced ideas of a Mad Men office. Today, in order to create something that will have a lasting effect on the public, you need an idea that will go viral. A viral campaign is a marketing blitzkrieg that is so entertaining or interesting that viewers just have to share it. And share it, and share it and share it until it becomes a viral phenomenon.
Getting millions of shares, views and likes is what turns an ordinary advertisement into pop culture history. While a lot of the campaigns are advertisements for products, some of the most popular viral sensations have nothing to do with selling a brand but instead just aim to capture an audience. And obviously they do.
Here's a list of our favourite viral campaigns:
Created in 2006, Will It Blend? is a marketing campaign in the form of infomercials that test out the durability and strength of a Blendtec blender. In them, Tom Dickson, Blendtec founder, attempts to blend a variety of things that have included golf balls, a Big Mac, an iPhone 3 and even another blender. With its own YouTube channel that boasts over 530,000 subscribers and over 220 million views in total, Will It Blend? is a certified viral darling. Tshirts with the phrase 'Tom Dickson is my Homeboy' are now sold by Blendtec and Dickson himself has become quite the celebrity appearing on The Tonight Show and Modern Marvels.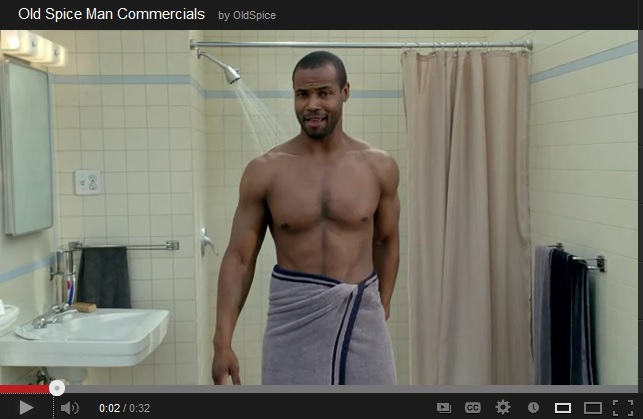 Was anyone NOT talking about the 'Old Spice Guy' when these ads first appeared? The campaign, which starred Isaiah Mustafa, was launched in February of 2010 and revolved around the idea of "The Man Your Man Could Smell Like" with Mustafa playing the role of unbelievable hunk. The original commercial was viewed almost 20 million times across a variety of platforms and over 44 million times on YouTube. Even though Mustafa was a former NFL practice squad wide receiver, the ads pushed him into a celebrity spotlight and he has signed a deal with NBC and appeared in the film Horrible Bosses.
Started as an attempt to find a suitable applicant for a job as 'caretaker of the grounds' on Hamilton Island in 2009, the campaign grew to be unbelievably profitable. Run by Tourism Queensland job benefits included a large salary, free lodging in a multi-million dollar villa, and transportation there and around the islands. Gorgeous videos of the island were uploaded to YouTube and watched hundreds of thousands of times. Two days after the launch of the campaign, the site for applications crashed due to the sheer volume of people who wanted to be chosen. By the end of the search, over $200 million dollars were generated in global publicity value for Tourism Queensland and a documentary about the making of the campaign was aired on BBC Television.
Let's call this one the Grand Daddy of Viral Campaigns. Launched in 1999 with a ground-breaking campaign that used the Internet to spread the trailer. A trailer suggestively advertised as being a record of true events using 'found footage'. For quite some time both before and after the film was released, audiences vocally wondered whether or not the movie depicted real-life deaths. The fervor stirred up by the campaign helped the film (which had a budget of just over $500,000) gross almost $250 million at the box office.
5. Kony 2012
Amassing over 96 million views on Youtube and 16.6 million on Vimeo in just under a year, Kony 2012 was a viral smash. The short film, which aimed to make African cult and militia leader Joseph Kony globally known and arrested, was released by the organization Invisible Children Inc and had a multitude of celebrities helping to raise awareness like Oprah, George Clooney, Taylor Swift, Angelina Jolie and Justin Bieber to name a few. The overwhelming exposure of the video caused the 'Kony 2012' website to crash in the days after its release. TIME Magazine ranked the campaign as the most viral video of all time.
Just last October, a video of Felix Baumgartner free falling from space made social media history. Sponsored by Red Bull, the Austrian skydiver had hoped to break the sound barrier but ended up breaking more records than just that. With a live feed being broadcasted on YouTube, people from all over the world could tune in and watch the jump as it happened. And they did. More than 7.1 millions viewers watched the live feed, setting an Internet video record. The full recorded video has over 2 million views on YouTube right now while a shorter compilation of the best moments has over 32 million views.
7. Snickers You're Not You When You're Hungry
With commercials that include Betty White, Aretha Franklin, Liza Minelli and Joe Pesci, how could Snickers commercials not become a viral sensation. Aired first during the Super Bowl in 2010, the commercial - which sees Abe Vigoda get tackled and Betty White make an awesome 'your girlfriend' joke - started the 'You're Not You When You're Hungry' campaign that helped raise global sales for Snickers from $3.29 billion to $3.57 billion in the last few years. The ad won the top spot on the USA Today Super Bowl Ad Meter.
8. P&G: Proud Sponsors of Moms
I'm not going to lie, when these commercials first started airing during the 2012 Olympics, they brought me to tears. Called the biggest campaign in P&G's 175-year history, the two-minute advertisement celebrates the mothers of athletes and the time and effort they put into helping their child be the best. Garnering a quarter of a million views in its first 24 hours online, the ad was helmed by Oscar-winning director Alejandro Gonzalez (Babel). Encouraging viewers to join the campaign, P&G even went so far as to create a 'Thank You Mom app' that allows users to send their own messages of thanks to their mothers through videos, pictures, or text-based messages.